5 top benefits of having a healthy and green lawn. For many people, having a lawn is just having a grassy piece of land that you have at home.
But here we are to tell you that it is far more than that and you can avail a lot of benefits from having a green and grassy area at your home.
Having a green and healthy lawn can benefit you in so many ways that you cannot even imagine.
Let us take a look at these benefits and understand how a good lawn can help you in so many ways.
Remember we are using the word healthy, for your lawn.
And a healthy lawn you can have by availing the lawn mowing services near you.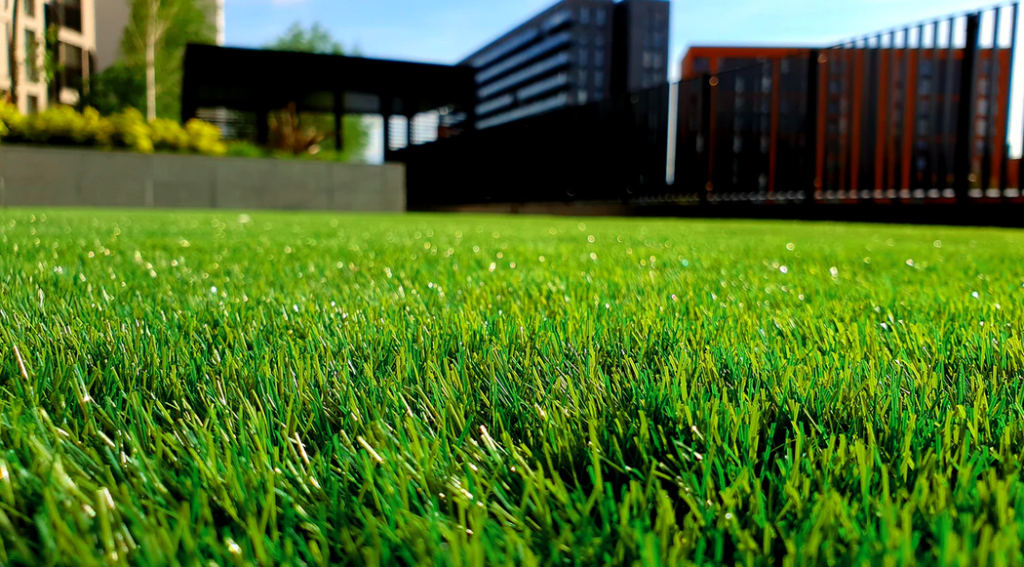 The first benefit is that a healthy lawn is a place where the whole family can have fun, rejoice, and can use it for fitness purposes.
It gives a fresh patch of land where you can sit and relax, do some workouts, complete your office assignments, or simply play with the pet. Those who have to work 9-5 whole week and they miss the opportunity to enjoy the natures, can sit in their lawn on the weekends and nurture their souls to the beauty of nature and plants.
When you have a green area in the house, you actually have a piece of land where you can relax and reduce your stress.
The mere look of the green grass and glowing plants, makes you feel comfortable and reduces your levels of stress.
It also increases your sense of well-being.
It you are allergic to dust and pollution, adding more plants to your house is going to reduce the effect of allergens and would increase your sense of well-being.
There is such a vast range of plants available out there, you can study about them and then get the best ones for your lawn, the one that targets your health and makes your home look pretty would be the best combo.
We all know that the trees are the treasure chests of oxygen.
So when you have them at home, you can add more natural and cleaner air to your house.
The more trees and plants you have at home, the better are your chances to breathe clean air.
Lawns have another amazing benefit, that when you have them at home, you actually have the sources of oxygen that are also helping you cool down the temperature of your house.
This way, they help save the energy costs for you and you can easily use that money at something more desirable than energy bills.
Since the turf and the grass reduces pollution content in your house, your lawn is your way to cleaner habitat.
And it you are worried for the maintenance of your lawn, you can always call the lawn mowing services for this purpose and enjoy a clean and well maintained outdoor for you.
Related Posts