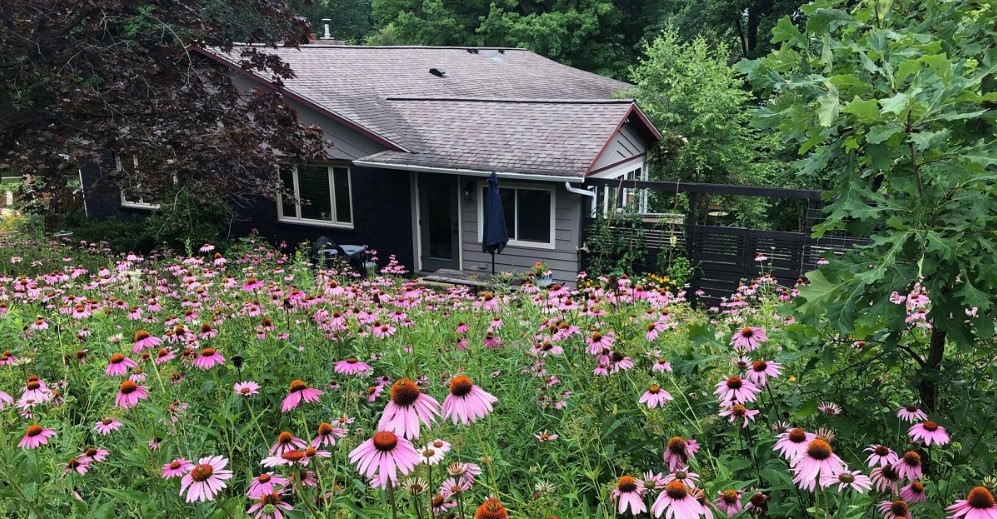 Pollinators, like bees, butterflies, and hummingbirds, play a crucial role in our ecosystem by helping plants reproduce. However, their populations have been declining due to habitat loss and pesticide use. Creating a pollinator garden in your yard is a great way to help support these important creatures and ensure our natural world thrives. We'll explore the importance of pollinator gardens and a guide for creating one in your yard.
Get the best plants
The first step for creating a pollinator garden is to select the right plants. Pollinator-friendly plants typically have bright, showy flowers rich in nectar and pollen. You can learn more about different plants online. Some great options include native wildflowers, herbs such as lavender and mint, and flowering shrubs like lilacs and dogwoods. It's important to choose plants that bloom at different times throughout the year to constantly have a food source available for pollinators.
When selecting plants, choosing ones that are free of pesticides is also important. Pesticides can harm pollinators, so it's best to avoid them altogether. Instead, opt for organic gardening practices, such as companion planting and natural pest control methods.
Create a welcoming environment.
Creating a welcoming environment for pollinators is also crucial. This means providing shelter, water, and protection from predators. You can generate cover by installing bee hotels or leaving brush piles in a quiet garden corner. A shallow water dish with rocks or pebbles can provide a source of hydration for pollinators. Planting taller plants around the edges of your garden can protect you from predators.
It's also important to create a variety of habitats for different types of pollinators. For example, some species of bees prefer to nest in the ground, while others prefer to nest in hollow stems or logs. You can attract a wide range of pollinators to your garden by providing different habitats.
Be patient
Another important factor in creating a successful pollinator garden is to be patient. Pollinators may need time to discover your garden and establish themselves as a viable habitat. But with the right plants and conditions, your garden will soon become a thriving ecosystem that supports a variety of pollinators.
In addition to the benefits for pollinators, creating a pollinator garden can also benefit your well-being. Spending time in nature has been established to reduce stress and improve overall mental health. Plus, a beautiful garden filled with flowers and buzzing with life will surely bring joy and beauty to your home.
The bottom line
Creating a pollinator garden is an important way to support the well-being of our natural world. By selecting the right plants, providing a welcoming environment for pollinators, and being patient, you can create a thriving ecosystem that supports a variety of important creatures. Not only will you be helping to protect our planet, but you'll also be able to enjoy the beauty and tranquility of nature right in your backyard.
Related Posts