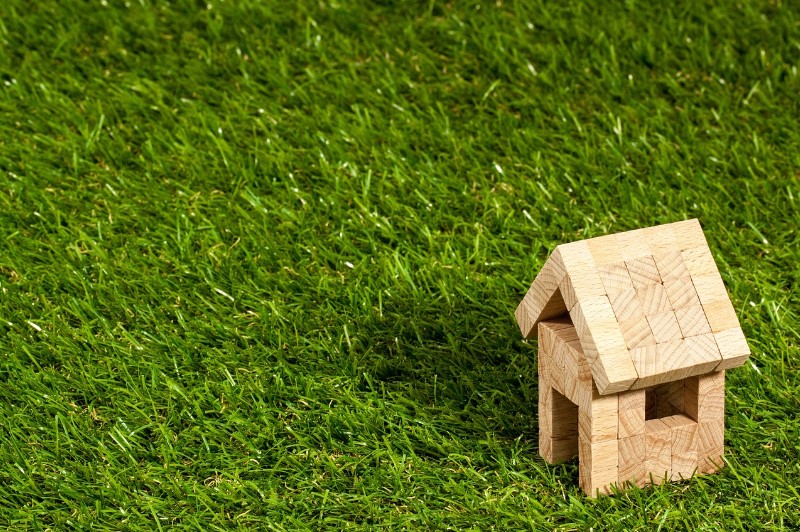 Artificial grass has been rising in popularity recently – City dwellers have seen it as an environmentally friendly and safe alternative for natural grass, whereas families have noticed benefits in terms of health, as well as the cost saving on lawn care and repairs. From The Block to modern apartments, or even for some businesses, the artificial "real thing" has been "growing" in popularity amongst Australian backyards.
Durability
Artificial grass is made from a combination of polyethylene, nylon or polypropylene. The mixture of different materials gives it the feeling and the colouring like real grass, although they can actually be fashioned into many other colours. These materials are woven together into a thread, which is then in turn made into the rolls of artificial grass. The grass threads are embedded into the base mats and tied of in many different patterns, which is how they can create so many different looking grass materials, each of which closely resembling different natural grasses.
The grass is securely installed into the ground using staples and spikes, and then uneven spots or gaps are filled using seam treatments and materials like sand. This grass is significantly stronger than natural grass, and is designed be more durable in real world conditions, such as heavy rain or heat stress during the summer months, and through proper installation you can expect your artificial lawn to survive almost anything you throw at it.
You will never get grass or mud stains on your clothes when you're playing backyard footy and there's little risk of ripping a hole in it if you are tackled to the ground. This is why, unlike natural grass, warranties on the artificial variety can range from 10 to 15 years, however you can expect it to last significantly longer, with a small mount of maintenance. 
Look and Feel
Using this combination of synthetic plastics in your lawn produces a variety of texture and detail, with different lengths, tufts, and weathered/artificial looking dry grass, in order to match your region and location in the country. Perhaps a drier look would better suit a backyard in regional or outer city Melbourne.
This grass can be ordered to personal taste, with different pile heights for customers who want a lush or overgrown grass feel. Prefer it flat and neat? We recommend ordering a 30mm pile height.
Maintenance costs
As you know, residential water costs can be high in some parts of Australia depending on where you live. When taken in the context of drought prone suburbs in regional areas of Australia, the savings could be much higher.
Mowing and trimming costs are non-existent. The costs of paying a gardener to mow your lawn, as well as repairing and reseeding damaged, dry or dead grass, is another massive benefit for an artificial lawn.
You won't need plant food, weed killer or fertilizers for an artificial lawn either. Eco-friendly families can rest assured there will be significantly less toxins leaking into the earth.
Other health benefits for allergy sufferers include a much lower risk of hay fever reactions in spring and summer, and if your kids or pets are playing outside, there is less risk of them eating something they shouldn't.
I would recommend measuring your backyard in order to have some idea of how much water and yard care you could be saving and call an artificial lawn installer to get a quote.
Related Posts