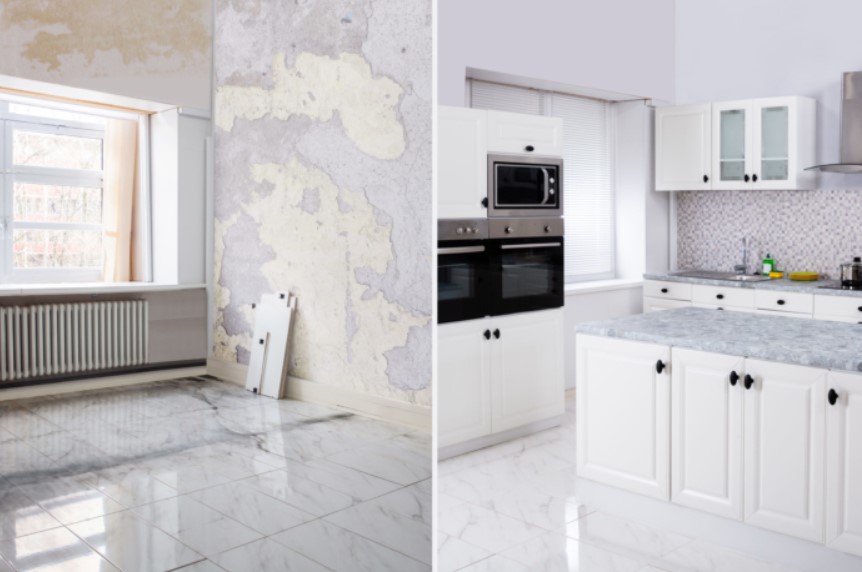 Home remodeling is important when you want to enhance the beauty of your home. Few homeowners have the expertise, time, and ability to improve their homes on their own. Hence, there is a need to hire a remodeling contractor to organize the project and complete it successfully. There are different types of contractors depending on your remodeling needs. These are;
Home addition
These are general contractors whose area of focus is building. You need to hire a designer separately to draw the structure for you and then get an additional home contractor to do the construction. When hiring such an expert, it is advisable to determine if the contractor is the sole proprietor and the team that supports his work.
If the contractor is the builder to work on your project, it will help determine if they need to manage time between new businesses and working on your project. The analysis will help you determine whether the contractor is likely to delay your project or not.
Residential remodeling contractors
These are bathroom and kitchen remodeling experts. They work on projects that do not require structural changes, and their expertise is in building rather than designing. Kitchen and bathroom repairs are less expensive, require less staff, and take less time to complete than design-built projects.
When looking for experts to do residential remodeling, it is advisable to look for an established company that offers all types of repairs. It will also help to find out whether they supply the products and labor or not.
Restoration contractors
Restoration contractors are hired after tragic occurrences such as floods, fire, or wind damage. They are construction experts who work closely with insurance companies. They do not upgrade the home, but their role is to restore the structure to the damage before.
When hiring restoration contractors, it is commendable to work with those in partnership with insurance companies. Other types of contractors do not work on these projects since they may tamper with the evidence needed by insurance companies for compensation purposes.
Whole house remodeling
These are construction experts responsible for the design, architecture, and the actual construction process. Most of them have corporations, and their offices are staffed with architecture and design professionals. Corporations have all departments just like other forms of companies and builders as well. In some instances, they may subcontract the installers depending on the service demand.
Design-build companies provide their clients with a budget range for the entire project with a design agreement proposal. You may agree to the proposal or not, depending on your needs.
Tips for hiring a remodeling contractor
Getting the right home improvement professionals can be difficult. There are many experts and options in the field, and hence you need to understand your needs fully before hiring a contractor. The following tips will guide you when considering restructuring your home.
Compare different contractors
Upon getting the contractors for the work you need to be done, it is advisable to interview them to find out their level of expertise and experience in that line of work. Ask them about an estimate of the project cost and time. The responses will help you decide on the right contractors to handle your project.
Flexibility
Construction projects may be affected by unseen circumstances such as sudden changes in weather, which could slow down the process. Homeowners should therefore give the contractors a limited allowance on the budget and completion time.
Get quotations
It is essential to get estimates from various contractors, including the cost of materials and labor allocation. It will be best to consider all factors before making a final decision. Be careful not to settle for the cheapest offer, as this may mean compromised quality.
Related Posts