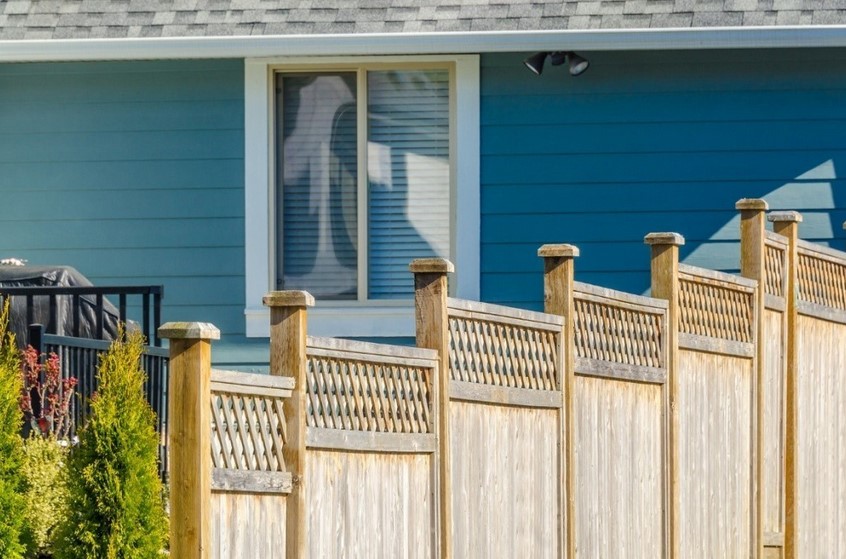 Fencing is an essential part of every building. Your choice of the fence depends on various factors and preferences. To get the best fence, it is important to research and learn the pros and cons of each fence and make an informed decision.
Things To Consider Before Installing a Fence
Maintenance Costs
Every fence comes with costs to keep it in the proper shape. Before selecting a fence, visit the Northwest fence & iron and get knowledge about the maintenance cost of your favorite fence. Also, ensure you have the know-how and time to take care of the fence. For instance, wooden fences need lots of care to prevent rot.
Area Regulations
Different areas have different regulations that govern the construction of fences. Rules include the installation, the materials, and the height of the fence. Ensure you know how far the fence is supposed to be from the road.
Choose Materials
The type of fencing material will depend on the cost, weather, and durability. If you want a longer-lasting fence, go for cedars or other materials that last long.
Consider Your Neighbors
It is best to acknowledge your neighbors by letting them know your plans for installing the fence. This will give you a chance to check the property lines before installing the fence. Avoid installing high fences at close quarters because it will block your neighbor's view.
Climatic Condition
It is best to choose the type of fencing material that will be favorable for your climate. Some materials such as wood may swell or shrink in coastal weather—similarly, metal rust in some climatic regions rather than others. Consult the fencing company Austin and understand the suitable fencing material for your home.
Privacy Reasons
Privacy is an essential requirement for people living in urban or suburban areas. It is advisable to cover the compound with shrubs or climbing plants along with a chain-link or wrought iron fence. However, some places have regulations on green fences, thus ensuring they don't overgrow to other properties.
Purpose of the Fence
Whether you want a fence for security, preventing animals on the farm, or for aesthetic purposes, it is best to consider the purpose from the start. This will help you choose the correct material for your fence. For instance, if you want more security, you could consider an electric fence.
Cost of the Materials
Different fences differ in prices. Some are cheaper while others are expensive. If you are on a tight budget, you can mix different materials and spend less. Check prices from different suppliers and settle for the best option.
Hire Professionals
There are various jobs where you can check the DIY videos and complete the task. Installing a fence may seem a simple task, but if the fence isn't installed correctly, it may subject you to problems after some time. Hire the right professionals for the work and enjoy a perfect fence.
A fence serves various purposes, such as providing security and privacy, keeping off animals, and aesthetic purposes. Regardless of the purpose, it is best to ask the professionals' fence installers or research the best fence.
Related Posts