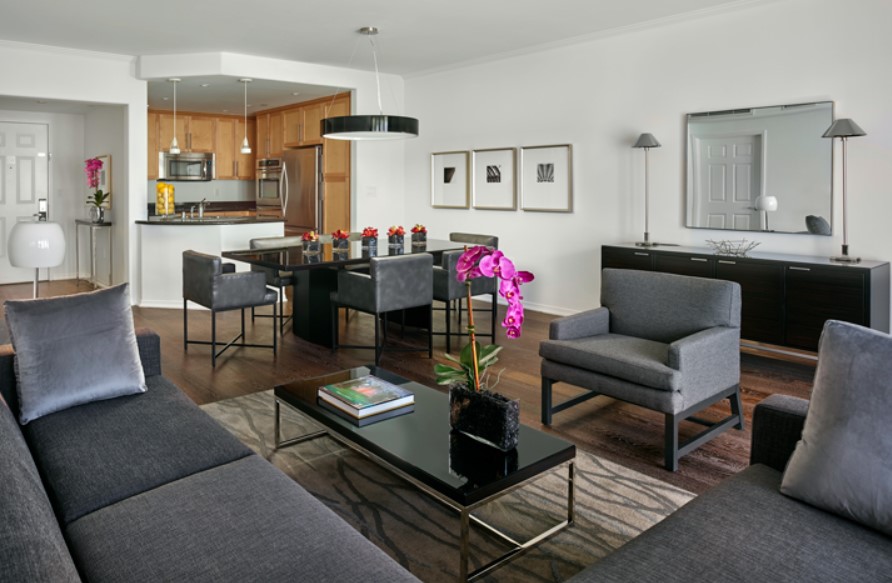 Sometimes, a business or personal trip will require you to stay somewhere longer than a week. This can be the case if a family member falls ill, if you have an extended work obligation or if you're taking a month to explore a new city.
If you find yourself needing housing for a longer period of time, you may want to consider extended stay apartments. There are many advantages to booking these apartments over a traditional hotel room.
They're Designed for the Long Haul
Unlike traditional hotels that often lack a stove, full-size refrigerator or a dishwasher, these apartments are furnished more like a regular apartment. Many even contain couches and living-room style quarters to make travelers feel at home. Having a full-size kitchen can allow you to make healthier meals than if you were limited to exclusively using a microwave.
They Can Be More Affordable Than a Hotel Room
Extended-stay quarters are priced with your long-term needs in mind. They are often more reasonably priced than a hotel room, giving you more financial freedom during your extended trip.
They Still Contain Hotel-Like Amenities
If you love staying at a hotel for the convenient amenities like a pool, a gym, and housekeeping, you'll be glad to know that many long-term apartments still contain these fun extras. Some also include a breakfast buffet for an additional cost.
Some Are Pet-Friendly
You don't need to leave your pet behind when taking an extended trip! Many long-term apartments allow pets. If you need to bring your pet along, be sure to check the property's pet policy before booking.
Traveling somewhere long-term can be stressful and costly, depending on the situation. By booking an extended stay housing arrangement, you can save money and travel in comfort while still enjoying the many amenities of a hotel.
Related Posts